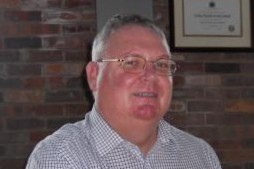 Packetts employee elected president of the Insurance Institute of Bradford
Richard Ryan is the new president of the Insurance Institute of Bradford.
Richard has 30 years of experience in the industry, including working in London, Leeds, Halifax and his home city of Bradford.
Mr Ryan, 52, of Wibsey, has worked for several long-standing Bradford-based Insurance companies, including Congregational & General, T L Dallas and currently works at Packetts Insurance Brokers.
He said: "I am fully aware of the immense history and contribution that Bradford has made to the insurance industry. I want to remind the members of the institute of their rich heritage, communicate this to the wider community and encourage students to think about insurance as a rewarding and stimulating career."
Mr Ryan has chosen Cancer Support Bradford & Airedale as the Institute's charity partner for 2014-15 and will be staging fundraisers in his year of office.