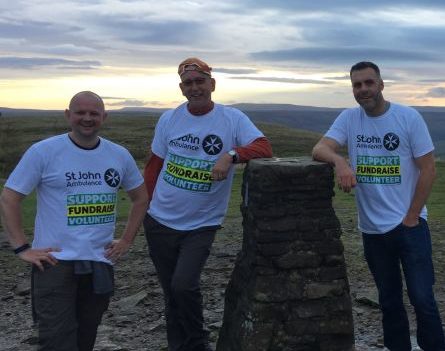 Packetts embark on £10,000 centenary challenge
Packetts will be celebrating their centenary in 2020. To mark this noteable achievement, over the next two years the company's staff will be raising money for St John Ambulance. The aim is to raise £10,000, a sum that will cover the cost of training 100 advanced St John first aiders.
Various activities are planned to reach this ambitious target.  The first major fund-raising outing saw eleven Packetts' staff plus family and friends, tackle one of the toughest local walking challenges – the Three Peaks. Their collective hard yards raised £1,949.  Congratulations to all and we will keep you updated on future activities as they happen.
Further details can be found in the West & North Yorkshire Chamber article here.