One in a Million
At Packetts we are passionate about encouraging young people in our local community and have chosen the Bradford based children's charity One in a Million as our Charity of the year to help them carry on their work.
One in a Million provides weekly sports, arts, education and enterprise programmes to children and young people from disadvantaged backgrounds in Bradford. Helping them break through barriers of deprivation and inequality in order to achieve their full potential, many of whom live in the top 1% most deprived area in the UK.
Through various community-based projects in eight centres across the Bradford area, they provide weekly "grass-roots" football and indoor athletics, "Kidz" Clubs, Dance and Educational and Creative Arts programmes. They have a committed band of trained volunteers and qualified coaches.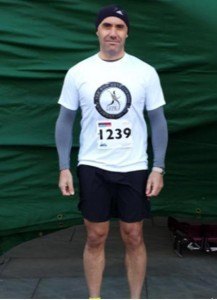 Our MD Marshall Sugden participated in the Bradford 10k run and managed to complete the course in a very respectable 45 minutes and raised £175 for One in a Million.
This year Packetts staff will be entering two teams into 3 Peaks challenge, and we will be     holding The Great Packetts Bake Off just before Easter where our staff will be baking up a   storm in an attempt to be crowned 'Packetts Bake Off Champion 2014'! We will be selling of all the entrants' offerings and all proceeds going to One in a Million.
For more information on One in a Million please go to www.oneinamillion.org.uk
Blenheim Project
Staff at Packetts took up the challenge in January to donate as many of the items urgently required by the Blenheim Project.
The Blenheim Project is a local charity based in Bradford which offers quality service provision for homeless women and children, including temporary accommodation, childcare service, resettlement and community based support and has been running since 1978.
Packetts chose this charity as their efforts in the local community have directly benefited family members of Packetts staff and there was a strong desire to give something back.
Isis Carrasco, Project Manager at the Blenheim Project said 'I'd like to thank all the staff at Packetts for the kind donations of toiletries, bedding, and children's clothing and toys which we urgently needed for our ongoing support to women and children in need'.
Packetts will be running another appeal for donations again in September.+
Race for Life
Packetts will be supporting our staff to take part in the Bradford Race for Life at Lister Park on the 15 June 2014; every pound raised Packetts will match!