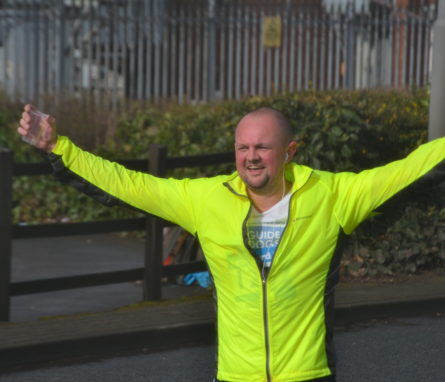 Staff at Packetts raise money for Guide Dogs
Staff at Packetts continue their efforts in raising funds for Guide Dogs.  Jenni Oddy, Marie Sugden, Matt Rhodes (pictured) and Paul Jackson all completed the Bradford 10k road race on 19 March 2017, despite the wind and rain doing their worst.
All 4 finished, and in reasonable times, and all say they will be running other events in the future. They also raised decent funds towards our 2017 Guide Dogs target of £5,000, so well done to you all.