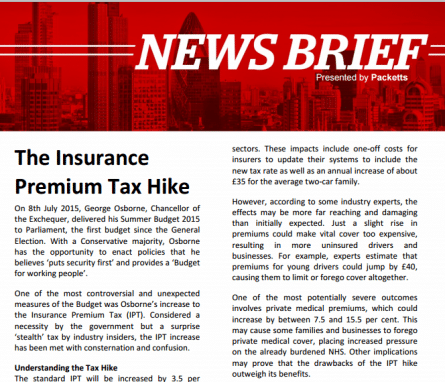 News Brief: The Insurance Premium Tax Hike
This News Brief delves into the controversial Insurance Premium Tax hike, introduced in George Osborne's Summer Budget to Parliament. Learn how this tax increase will impact your commercial and personal lines policies.
If you need any further information or would like to discuss any aspect of this, please do not hesitate to contact us.