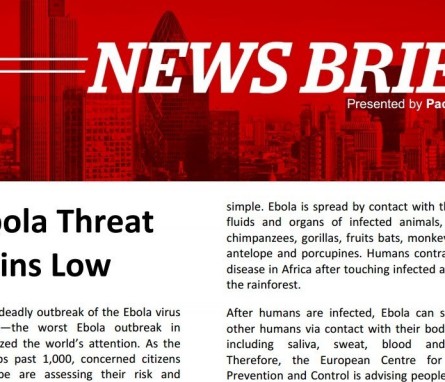 News Brief: UK Ebola Threat Remains Low
Although the United Kingdom's Ebola threat remains low, that doesn't mean you shouldn't prepare yourself. Read this News Brief for the latest information on Ebola prevention measures.
If you need any further information or would like to discuss any aspect of this, please do not hesitate to contact us.