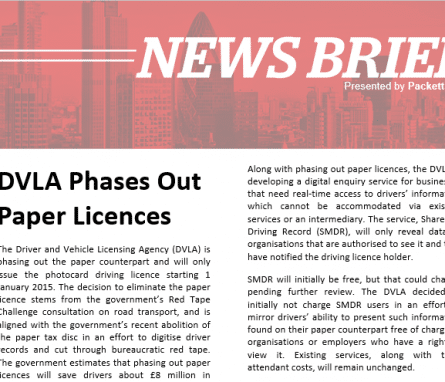 News Brief: DVLA Phases Out Paper Licences
The Driver and Vehicle Licensing Agency (DVLA) is phasing out paper licences starting January 2015. Read this News Brief to learn how this change affects you.
If you need any further information or would like to discuss any aspect of this, please do not hesitate to contact us.