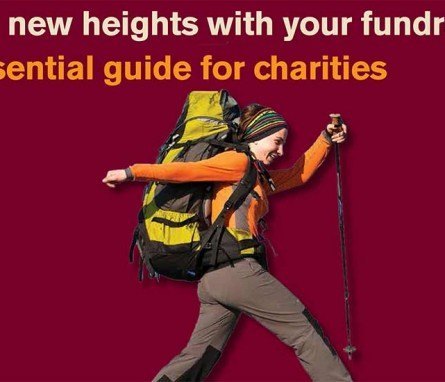 Fundraising, the risk and the rewards
Are you looking at ways to make the most out of your fundraising?
In challenging economic times, we're aware that charities are looking for innovative ways to raise more money and make the most of every opportunity available to them.
You may be looking to embrace digital fundraising or get ahead with your fundraising messages.
Perhaps you are looking to arrange fundraising events but would like assistance on where to start with your risk assessments, understand your responsibilities or plan the best events for your needs.
Changing the way you work can change the risks your charity may face. And it's important to ensure that your insurance still suits your needs.
The easy way to check you've got all risks covered
As an insurance broker, we want to ensure you're protected. Ecclesiastical has produced a guide full of advice and tips from specialists and national charities to help you make the most of the opportunities available.
The guide includes:
• Fundraising: Changing times and top tips – How has fundraising changed and what are the biggest challenges? How can charities embrace the world of digital fundraising? Charity and fundraising experts identify changing trends and important tips.
• How to write a successful grant application – Do you know how to stand out from the crowd and get the attention of trust managers? Tips on writing successful applications and useful tools to help increase funding.
• Fundraising risk – Do you know what risks are involved when organising a fundraising activity? Reduce your liability risk and ensure your event is safe and rewarding.
Why not download the guide below as a starting point and if you have any questions please do not hesitate to contact us.